Let's Code_
Your Career
We're on a mission to provide personalized learning and empower individuals to kick-start their careers.


Our Courses_
Start your programming journey in CSE Fundamental
Welcome to Phitron! This comprehensive program is designed to lay the foundation for your Computer Science and Engineering journey. Explore core concepts, problem solving, algorithms, data structures, cloud computing, and more. Get ready to build a solid understanding of CSE essentials with our expert-led instruction.
Are you absolute_ Beginner?

Success_ Story
Programming Hero has helped me in many ways to develop my career. They taught me how to work professionally in the programming sector. How to learn
...more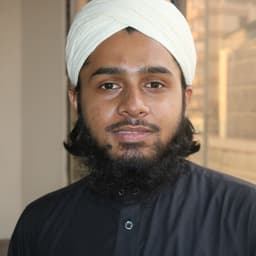 MD. ASRAFUZZAMAN SUVON
Junior Frontend Engineer
Artificial Void
You can't finish talking about your course, brother. This is a wonderful course. By doing this course, I have only been able to learn web developme
...more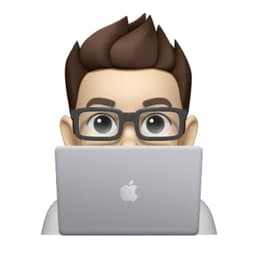 Minhaj Uddin Rafi
Front End Developer
PayraSoft
I've learned web development through this course.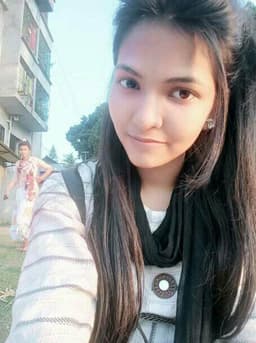 Pinky Rani Banik
Front End Developer
SiCT
কোর্সের শুরুর দিকে শুধু Html এর Structure পারতাম, কখনও ভাবিও নাই নিজে একটা website বানাতে পারবো, এই কোর্সটির মাধ্যমে তা পেরেছি। Programming Hero ছা
...more
Sadia Afrin
Software Engineer
GAO TEK Inc.
Admitting programming hero was one of the best decisions in my life. Their teaching technique is completely unique. If anyone can do hard work then
...more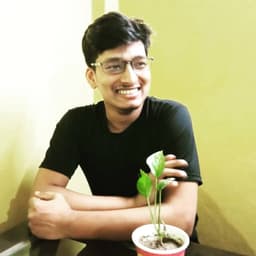 Rasal Ahmad
React.js Developer
Fyn Tune Private Limited
আমি যখন Programming Hero এর কোর্স সম্পর্কে জানতে পারি তখন আমি শুধু HTML, CSS, Bootstrap সম্পর্কে মোটামুটি জানতাম। এছাড়া অন্য কোনো বিষয়ে আমার কোনো ধ
...more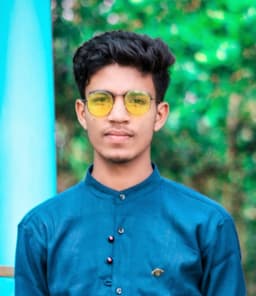 Apu Fouzder
React Native Developer - Intern
Tilleli Inc
Programming hero helps me a lot with my career like the team of this institute is very cooperative dedicated about their responsibility
Sahil Imrose
Front End Developer
IBOS LIMITED (An AKIJ Company)
Programming Hero is not just a course. It is a complete guideline for the career. If you are determined, you'll surely get a path In Sha Allah. You
...more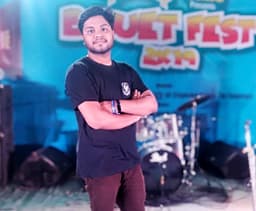 Md. Rashadul Alam
Software Engineer
Solutya Pvt. Ltd.
That was an amazing journey with programming hero. The way Jhankar sir teach us that was something extraordinary. In the beginning I was very much
...more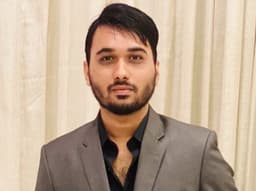 Md. Fazle Rahman Evan
Full Stack Developer
Meet Tech Lab
Programming hero is a great, gorgeous, and most support combination of a course. Thank's everyone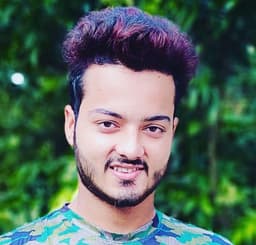 Tabibur Rahman
Front End Developer and IT Support
Express Biz PTY Ltd.
প্রোগ্রামিং হিরোকে কিছু বলে ছোট করতে চাই না, কারণ আমার প্রোগ্রামার হওয়ার ব্যাপারে সবচেয়ে বড় ভূমিকা প্রোগ্রামিং হিরোর , তার আগে আমি প্রোগ্রামিং
...more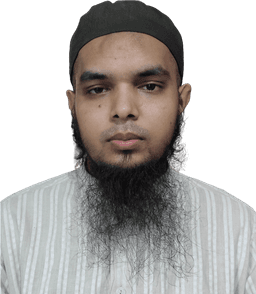 Nazmul Hasan
React.js Developer
Zoom IT
Programming Hero, Helped me to bloom myself for the carrier by providing lots of guide and instructions. Specially SCIC and BootsCamps are awesomen
...more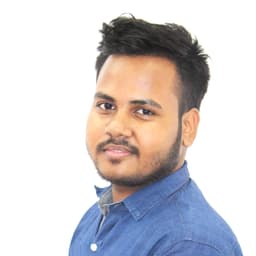 Arifuzzaman Tusar
IT Specialist
Priequity LLC
Programming Hero makes me a hard worker and dedicated. The teaching environment is very organized. The support team is beneficial.
MD.Arifur Rahman
Software Developer
Mangrove Software & It
I am blessed to be a student of Programming Hero. It helps me switch to my dream career. Thanks, Programming Hero for such a great platform. Someda
...more
Md. Sumun Mia
Junior web developer
Zummit Infolabs
Consistency is the most important thing for a programmer. Before joining programming hero web development course. I tried to learn web development
...more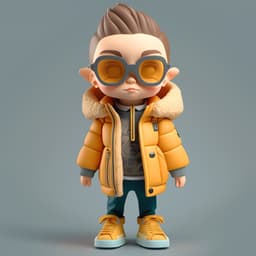 Dipto Karmaker
Full Stack Developer
Red Positive (OPC) Service Pvt. Limited
They help me to build my portfolio and linkedin profile. During the course they also helped me to learn every topic.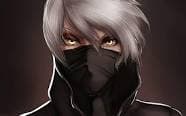 Mahabub Saki
Front End Developer
S7works
enrolling this course is best decision of my life. as non-cse student i had come this far only for phero team and specially jhankai bhai. who is in
...more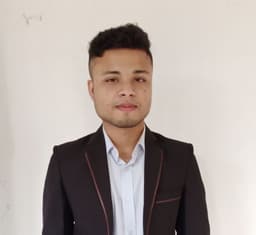 Md. Moniruzzaman
Software Engineer
Newtech technology
For over the past 6 months, after enrolling in this complete web development course which is considered to be the best web development environment
...more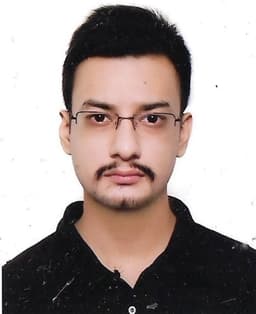 Md. Fahamidul Islam
Front End Developer
Fly Far International
Programming Hero built up my front-end developing knowledge that boosted me to get this internship.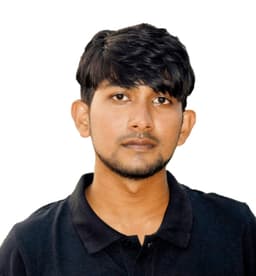 Abdullah An-Noor
Jr. Software Engineer
LEADS Corporation Limited
Just amazing 👏just awesome PH. Never elaborate in word. I am sooooo greatfull to programming hero ❤️❤️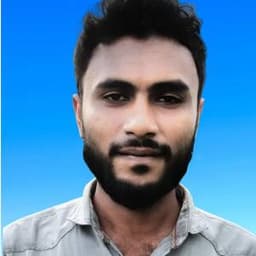 Hazrat Ali Akonda
Full Stack Developer
Technopers
Programming Hero taught me how to work in a dedicated manner. How to get Caught up in the magic of coding. How to do work on time. A Very good time
...more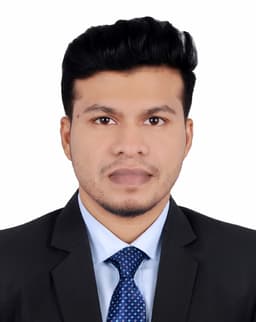 MD. NAHID
Back End Developer
BreakWay IT
প্রোগ্রামিং হিরোর ওয়েব কোর্সের মাধ্যমেই ওয়েব ডেভেলপমেন্ট শেখার জার্নি শুরু হয়েছিল। সেই জানুয়ারি থেকে শুরু করে সেপ্টেম্বর অর্থাৎ জব পাওয়ার আগ পর্যন্
...more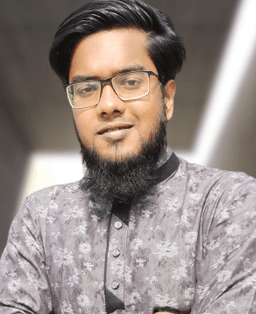 Abu Bakar Rakib
MERN Stack Developer
Techzu Ichicode
It is pHero which helped me to build my career in development sector. As a non CSE student I learned everything from scratch. I truly appreciate th
...more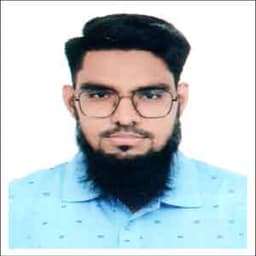 Md. Mehedi Hasan
Front End Developer
Arena web security
Jhankar bhai is the main hero behind all this. He and this entire Programming Hero community and all other moderators are just genius. Jhankar bhai
...more
Labib Ahmed
Front End Developer
Your Campus
Programming Hero helped me from so many angles. First of all they helped me to gain knowledge about web development. Which is very important for my
...more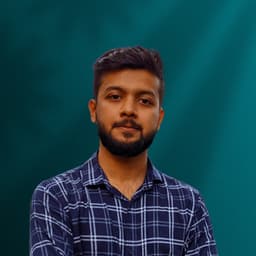 Muhammad Shafi
Front End Developer
Techboom
The 'Programming Hero' has a specialized team that assists students in obtaining job placements. This is a special reward incentive for dedicated l
...more
Muhammad Nurul Ahsan
Full Stack Developer
Only Latest
To be honest, maybe I am a full-stack developer today because of the love, care and discipline of a programming hero. I don't know how much I could
...more
Muhammad Asif
Full Stack Developer
Thinky Storm
Beloved Programming Hero Family, Jhankar vai changed my point of view and also motivated me to set a goal in life and also work hard in life and w
...more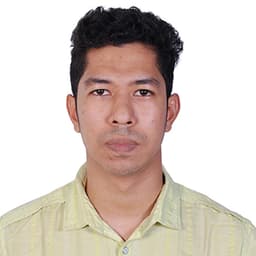 Mohammad Junayed Khan Noor
Assistant Software Quality Assurance Engineer
Onnorokom Software Ltd.
আমার লাইফ এর সেরা ডিসিশন গুলার একটি ছিল প্রোগ্রামিং হিরোর ওয়েব ডেভেলপমেন্ট কোর্স এ এনরোল করা। ৮ মাস আগের আমি আর এখনের আমি নিজের মধ্যে অনেক তফাৎ খুজ
...more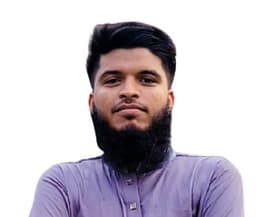 Md Arif Uddin
React.js Developer
Xciteducation Foundation
এই পুরো জার্নিতে প্রোগ্রামিং হিরো অবদান অনিস্বীকার্য। সেই প্রথম থেকে প্রত্যেকটা স্টেপ ধরে ধরে শিখানো , প্রব্লেম সল্ভ করে দেয়া , গাইড করা। এতো গুছান
...more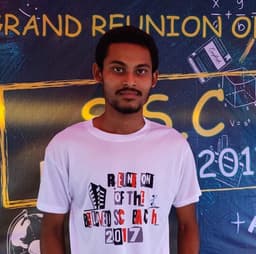 Parvez Rahman
Front End Developer
DynamicSoft
গত তিন বছর ধরে ওয়েব ডেভেলপার হওয়ার মিশনে নেমেছি। কিন্তু কোর্সটি শুরু করার আগ পর্যন্ত আমার অর্জন ছিলো শুধু Html, Css এ দক্ষতা। শেখার জন্য প্রচুর সময়
...more
Minhazur Rahman Akash
Frontend Developer
Your Trip Mate
Credit for getting my job goes to Jhangkar Mahbub Bhaiya and programming-hero team member.The Proper guidelines are very important when it comes to
...more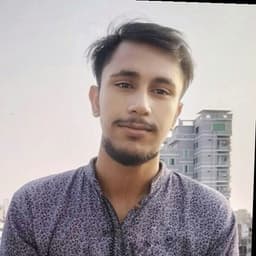 Mahtab khan noor
Front End Developer
aide Business Solution
এই পুরো জার্নিতে প্রোগ্রামিং হিরো অবদান অনিস্বীকার্য। সেই প্রথম থেকে প্রত্যেকটা স্টেপ ধরে ধরে শিখানো , প্রব্লেম সল্ভ করে দেয়া , গাইড করা। এতো গ
...more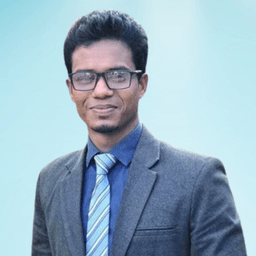 Md. Sumon Mia
Jr. Software Developer
Quant FinTech Limited
I can't describe my feelings in words. Thank you so much Programming Hero. This is the best course I have ever seen. The course, presentation, supp
...more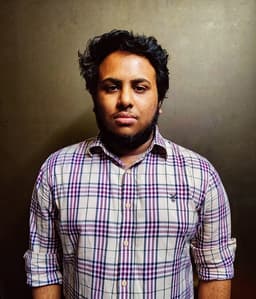 Khan Mohammad Imran
Full Stack Developer
SK Children Foundation
Awesome, Thank you so much.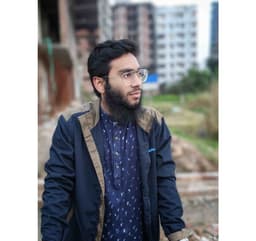 Md. Saimon Sikder Srayo
MERN Stack Developer
DS Legends Pte. Ltd.
I want to say millions of words, but my heart says that Programming Hero is a Hero of my Career.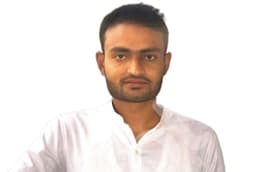 Md. Abu Taher Sarker
Software Engineer
Zaimah Technologies Ltd
শুরুতে ৬ টা মাস খুব দীর্ঘ সময় মনে হয়েছিল, কিন্তু এতো সুন্দর একটা কোর্স আউটলাইনের সাথে তাল মিলিয়ে চলতে চলতে কখন যে মেইন কোর্সটা শেষ হয়ে গেলো বুঝেই উ
...more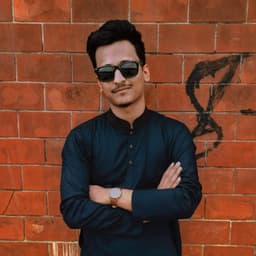 Alif Bin Hossain
Front End Developer
Brainzet Technologies
i have been trying to get into Software /Web Development sector for a long time but couldn't , because it is quite difficult to learn and mainta
...more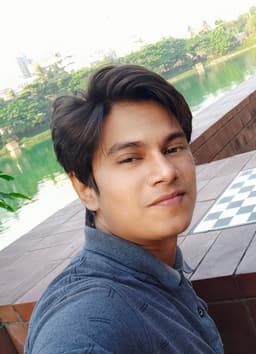 kaisar sarwar
Jr. Software Engineer I, FrontEnd/React JS
Startiv AB
আমার চাকরির পুরো অবদান তাই প্রোগ্রামিং হিরোর। একদম শুরু থেকে এই পর্যন্ত যত কিছু শিখেছি সব , প্রগ্রাম্মিং হিরো থেকে। অসাধারণ গাইড লাইন ,একদম শুরু থে
...more
jaminur islam
Front End Developer
BrainZet Technologies
প্রথমে প্রোগ্রামিং হিরোকে জানায় ধন্যবাদ এমন একটা লার্নিং প্ল্যাটফর্ম করার জন্য | প্রোগ্রামিং হিরো আমাকে শিখিয়েছে কিভাবে ধর্য্য ধরে লেগে থেকে প্রব্
...more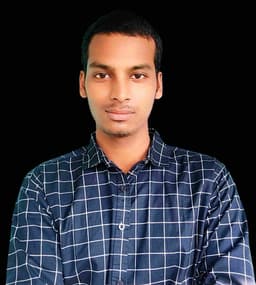 Naimur Rahman
Software Developer
Subspace-grow90
Programming hero just rebuild my lifestyle with great time management guidelines.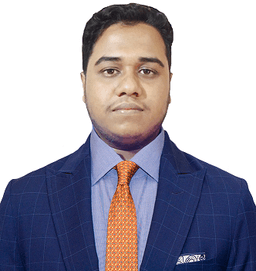 Md. Sabbir Hossain
MERN Stack Developer
Koyo Software Solution
Really, It was an amazing journey.It was a life changing course for me. Thank you to all people behind this, especially to the Jhankar Mahbub Bhai!
...more
Shariful Islam
Front End Developer
Ajke.Live Limited
আমার দেখা সেরা কোর্স । আমি একদম বিগিনার ছিলাম ডেভেলপিং সেক্টরে। আমার এইচটি এম এল আর সি এস এস এর হালকা কিছু ধারোনা ছিলো। এই জবটা পাওয়ার ক্ষেত্রে, আম
...more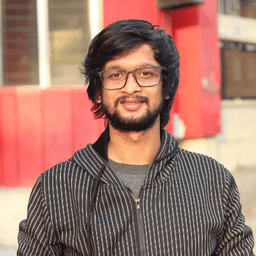 Ahmed Faysal
Front End Developer
Excel IT Ai (https://www.facebook.com/Excelitai)
This course was a life-changer for me. I learned how to stay consistent, persistent and more importantly, I learned "how to learn". The teaching st
...more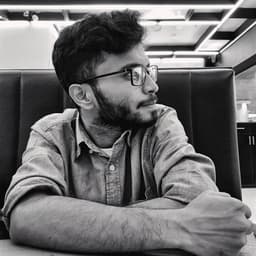 Moeen Uddin Mahmud
React.js Developer
Start With Genesis
লাইফ চেঞ্জিং কোর্স। শুধুমাত্র একজন ওয়েব ডেভেলপা্র নয়, জীবনে অনেক কিছু শিখার আছে এই কোর্স এর মাধ্যমে। আমার মত একজন অলস এবং আড্ডাবাজ ছেলেকে টানা কয়েক
...more
Ahsan Ahmed Rakib
Jr. Software Engineer
US Bangla Group
All credit goes to the Programming hero team and my hard work.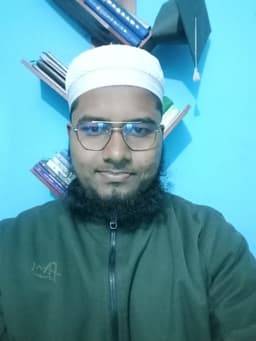 Abdullah Al Faruk
Full Stack Developer
Charles Technology Africa Limited
প্রোগ্রামিং হিরো আমাকে শিখিয়েছে কিভাবে একটা জিনিস নিয়ে ঘন্টার পর ঘন্টা লেগে থেকে শিখা যায়!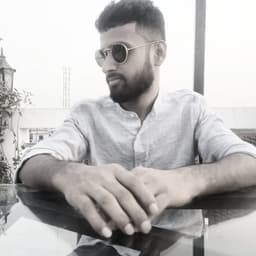 MD Omar Faruk
Front End Developer
Beamup Digital Inc.
The programming hero gave me instructions on how to conduct interviews and how to answer questions in a straightforward manner.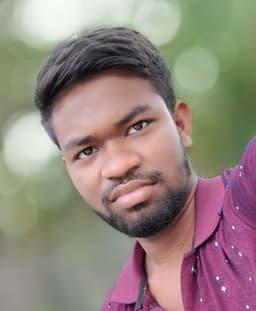 MD ABDUR RAHMAN
Front End Developer
WeBuild Construction Software
Joining the Programming Hero Web Development course was a turning point for me. In the past, I was trying to learn a little bit but it was not poss
...more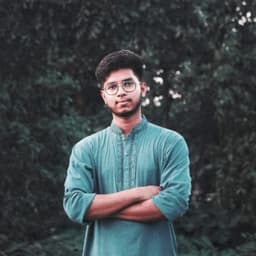 Md. Sulaiman Hosain
React.js Developer
RED REALITY & INTELLIGENCE PRIVATE LIMITED
Our Mission_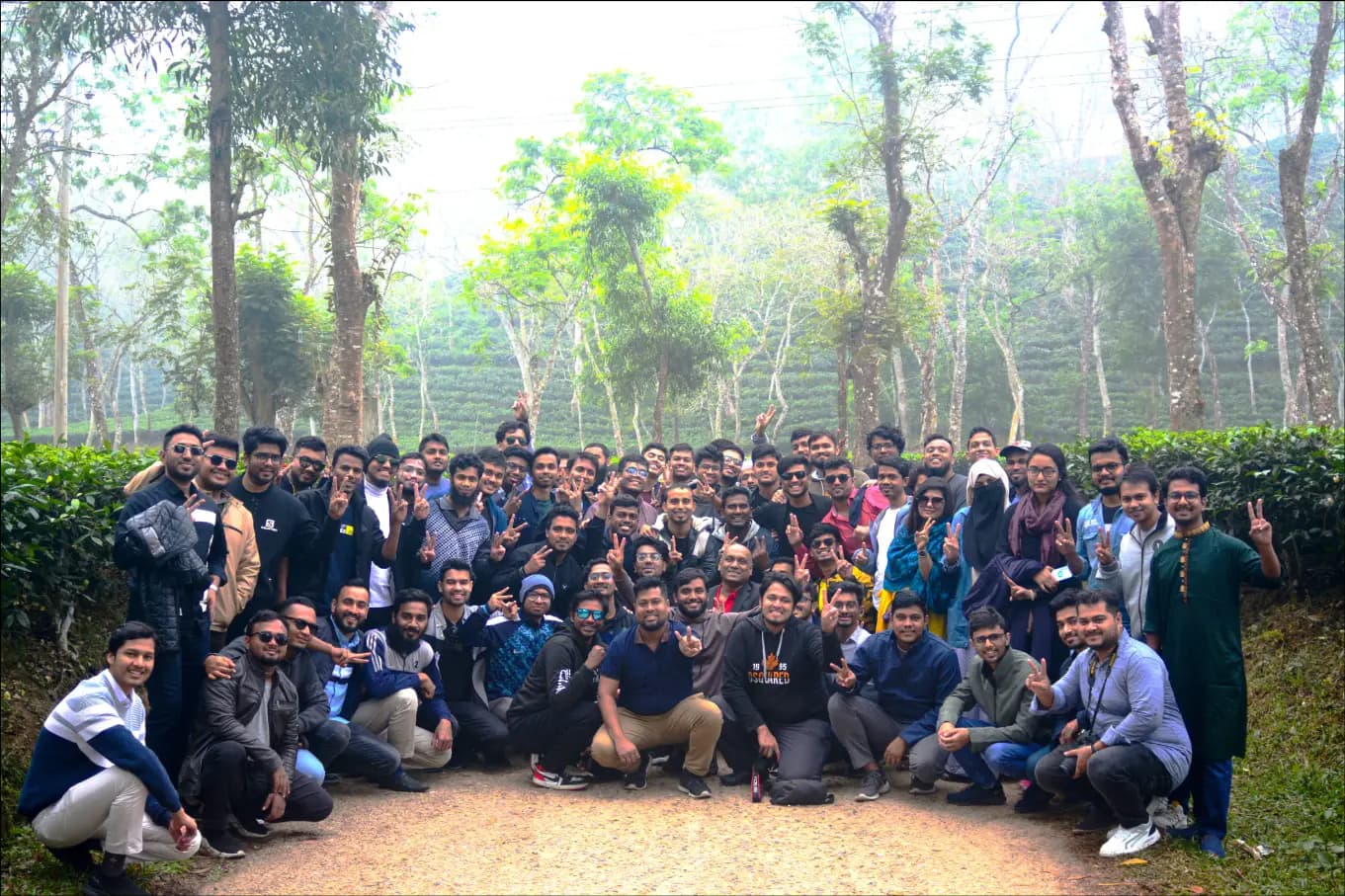 Why:
We are passionate about empowering individuals to transform their lives through the power of coding. We believe that everyone should have access to high-quality, affordable coding education, regardless of their background or experience.
What:
We provide a comprehensive range of online programming courses, from beginner-level Web Development to advanced CSE Fundamentals and Advanced Programming Courses. Our courses are designed to be engaging, effective, and tailored to the needs of today's learners.
How:
We nurture our students in a personalized and supportive environment that fosters confidence and success. Our friendly and dedicated instructors are always available to guide and mentor our students, ensuring they receive the support they need to achieve their coding goals.